It was a week before Christmas 2001. To our shame, all five of us Rockey children had not gotten Mom or Dad much of anything for Christmas! (Bad children..bad, bad children!)
Then, Robby, my ingenious sister-in-law, threw out an idea. "You know your Mom has wanted you all to play together for a long time.you should record something for her." We all had to agree.it was a brilliant idea!
We picked three of Mom's favorite church songs and threw them together in a day. It was rough at times, we had never recorded together before. Not all five of us!
But something was born. something we all wanted.
The next Christmas (2002) we did it right! We planned ahead!! We picked six songs, most of which were mine. We had the time of our lives recording together. There were no Rockey children not involved.
It was magic!!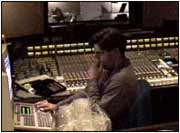 What an amazing family I have been blessed to be born into! We've all taken that for granted too much at times.
But not then.
Not during Christmas 2002.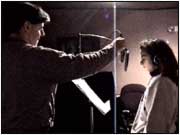 The King Is Coming
Words by Bill and Gloria Gaither, arr. Kate
The Harbour
Leadsheet in F
Leadsheet in F# (like recording)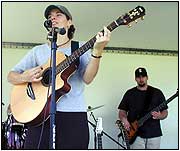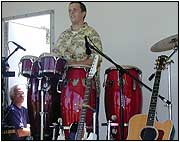 Vocals, BG Vocals, Lyrics, Music

Kate Rockey

Acoustic Guitar

Adam Cutchin

Piano / Keyboard

David Rockey

Bass

Mike Napier

Drums

John Rockey

Percussion

Heath Oderman

BG Vocals / Choir

Emily Oderman, Amy Rockey,
Kelly (Rockey) Cutchin, Robby Rockey

Violin

Pete Hanna

Engineered / Recorded by

Garrett Rockey

Project managed by

Kelly (Rockey) Cutchin /
Robby Rockey
Merry Christmas 2002
Mom & Dad!